Good Evening NWILCS Families, Please read this UPDATED letter from Mrs. Beasley regarding school tomorrow in these extremely hot temperatures.
https://5il.co/232gc

Our NWILCS teachers were preparing for our scholars to return to school next week Wednesday, August 9th through professional development led by multiple district leaders!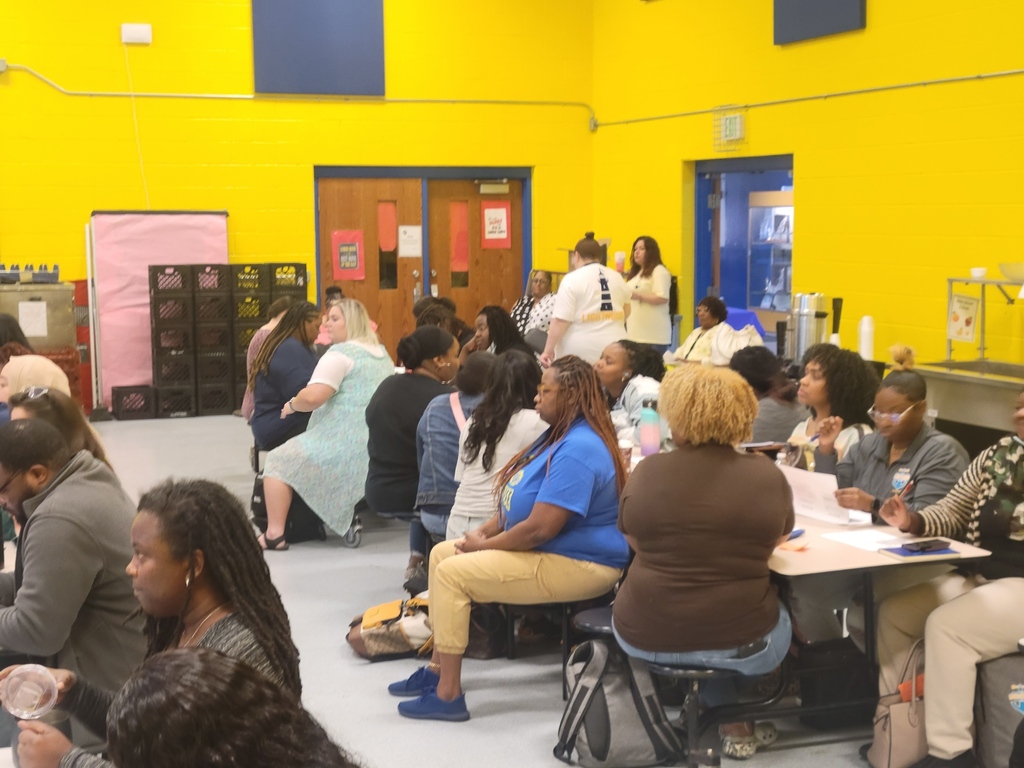 We just wanted to go over a few items in regard to acceptable and unacceptable uniforms for the upcoming 23-24 school year. The policy is as follows: Tops: NWILCS Navy Polo top available at Twin City Uniforms (1101 W Chicago Ave, EC, IN 46312 (This is a large yellow building) and/or Brandy's This Is It (5306 W 25th Ave, Gary, IN 46406) (No plain navy polo shirts or either of the old Lighthouse Academies polos) Bottoms: Navy or Khaki pants (NO black pants, leggings, or sweatpants) Shoes: Closed toed shoes (No crocs, flips flops, slides, open toed shoes, slippers, house shoes) If you have questions or concerns, please contact your campus's school office. Thank you, in advance, for your cooperation in this matter.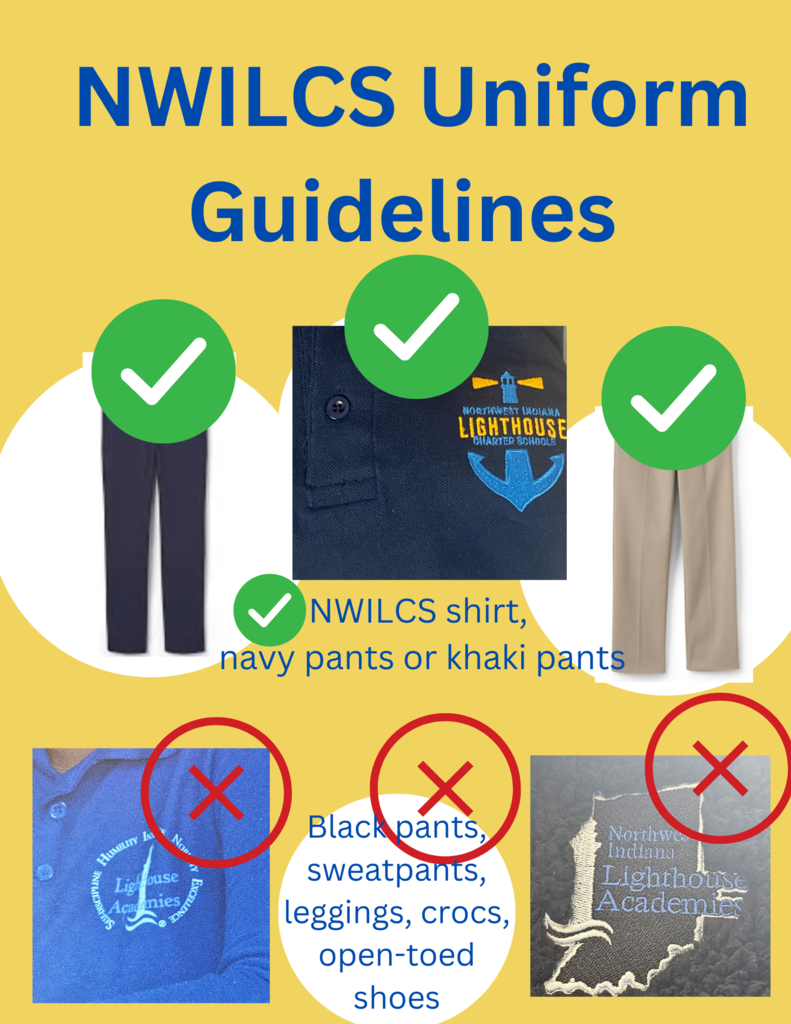 We are happy to post our NWILCS SY 23-24 School calendar. If you have any question, please contact your child's school campus.

Please take a look at our new SY 23-24 Family and Student handbook.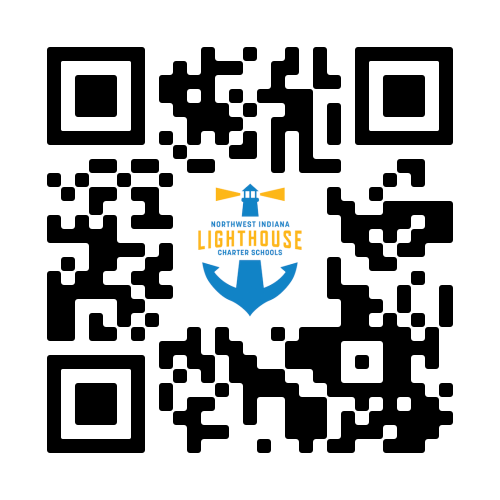 As a part of our commitment to safety and our efforts to make sure that ALL staff at ALL campuses are trained and ready to assist in an emergency situation; we had multiple training days for CPR & AED Training to accommodate everyone. On both July 13 and July 20, 2023 , staff from all campuses and the district of NWILCS came together for this training at LCPC. Please see some of the pictures that we took of this training.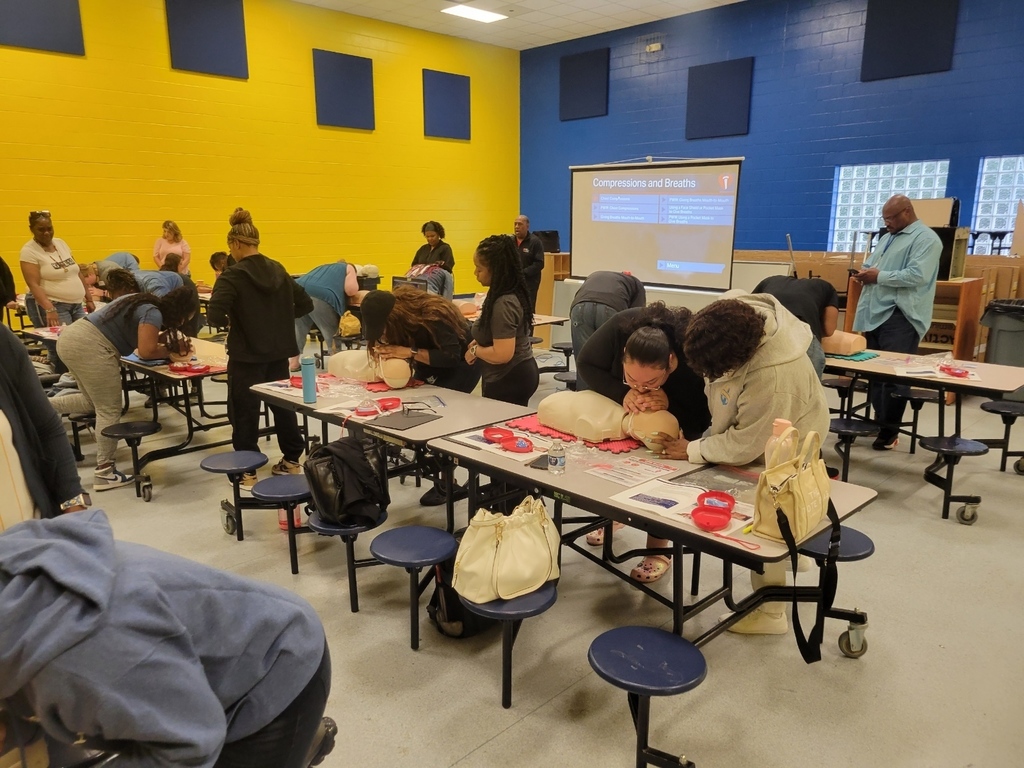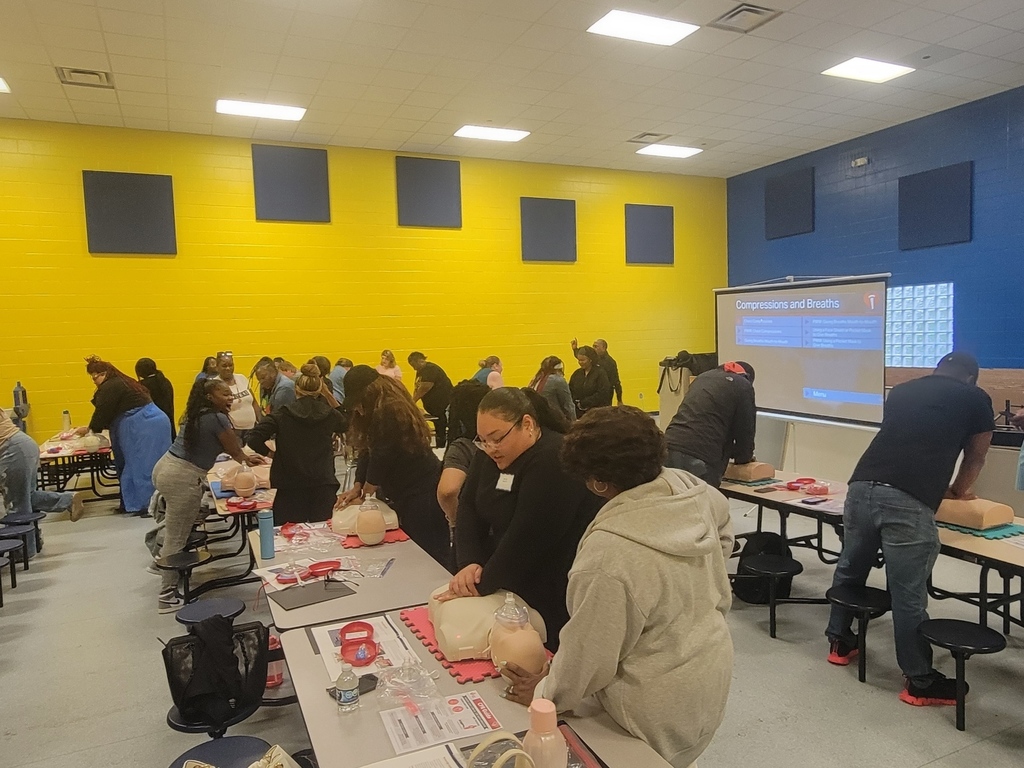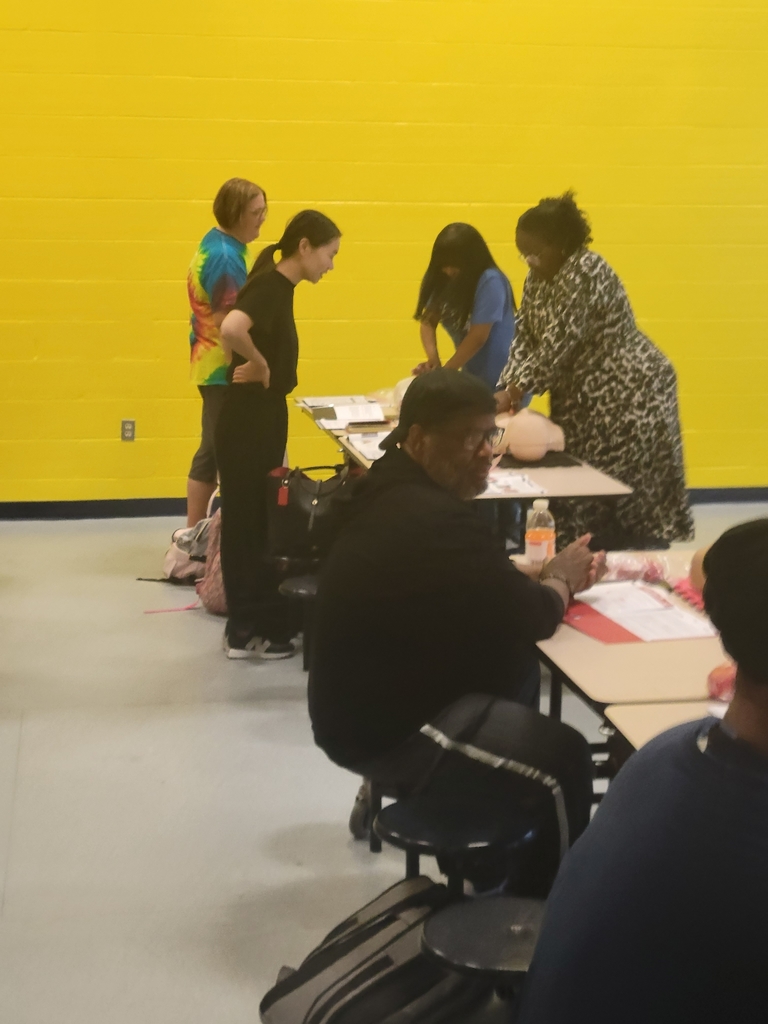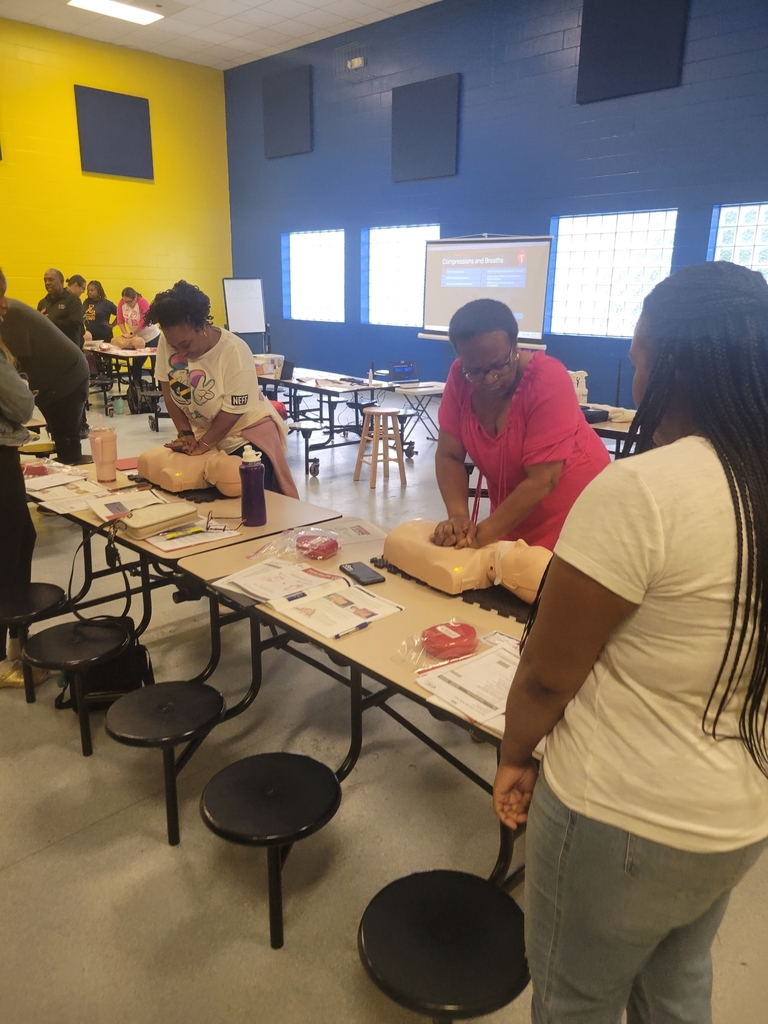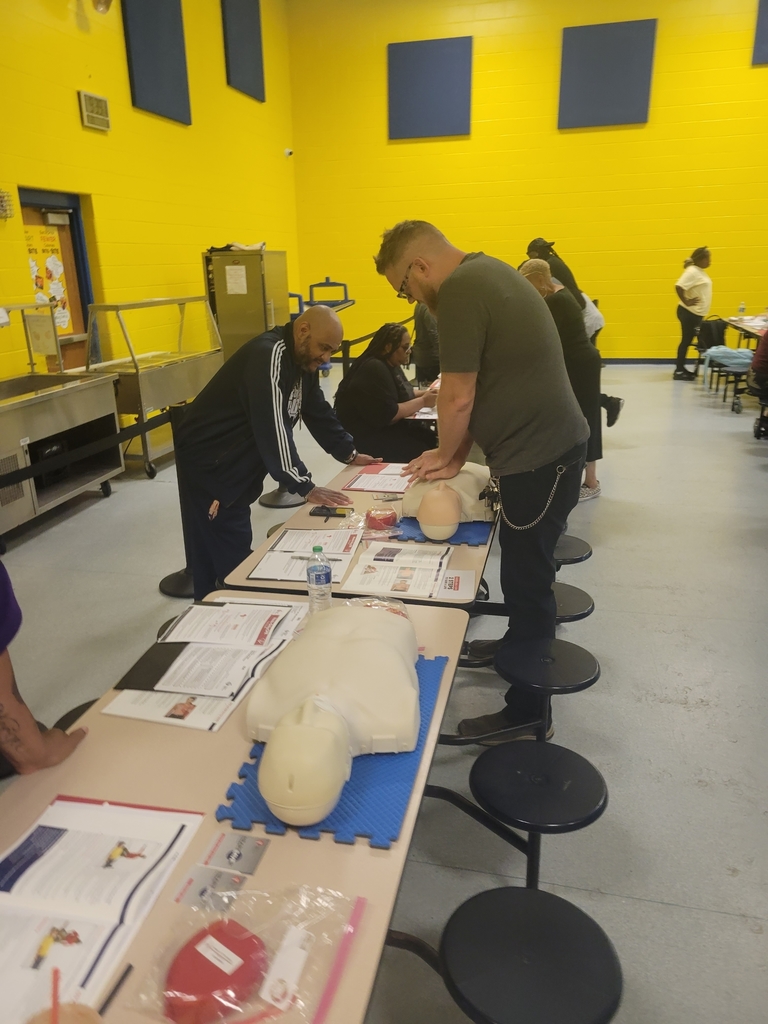 This is a reminder that tomorrow, Wednesday, April 12 will be a half day of school at all campuses. The College Prep Campus will release at 11:30am while all other campuses (Primary, Upper & EC) will release at 12:30pm. Please pick your child up promptly at dismissal.

This is a reminder that NWILCS will have an Asynchronous E-learning day for scholars on Thursday, April 6. We will also be holding Parent-Teacher Conferences that day at all campuses from 9am-6pm. Please check in with your campus's office for specific lunch times and breaks. If you have any additional questions regarding e-learning or PTCs, please contact your school's office. We look forward to seeing everyone at PTCs!

Spring Break will be Monday, March 27 through Friday, March 31, 2023. School offices will have shorter hours and may be closed some days during the break. Please contact your school office if you need assistance to ensure they are available before stopping in. We wish your family a safe, relaxing, and fun spring break!

All NWILCS schools will have an ASYNCHRONOUS, E-LEARNING day tomorrow, Friday, March 3rd.

​NWILCS campuses will not have school on Monday, February 20, 2023, in observance of President's Day and offices will be closed. Please enjoy the long weekend with your scholars and come back refreshed on Tuesday morning. If you have any questions or concerns, please call your campus's office.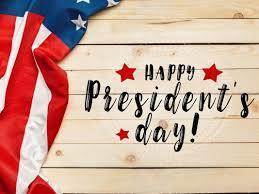 NWILCS is excited to launch our Intent to Return campaign for the 2023-2024 school year. We have begun planning for the upcoming school year and part of this planning includes knowing our families' plans for next year. Please click the link listed below to log into your Power Parent Portal. If you are having any problems or have questions in this process, please feel free to call your school campus's office or stop into the office to receive assistance. Here is the link for the Parent Portal:
https://nwilighthouse.powerschool.com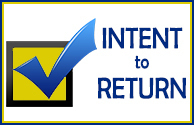 ECLCS Bus 5 will not be in service Wednesday, February , 2023 and Thursday, February 2, 2023. please make arrangements to bring your scholar to and from school if you are able. We are sorry for any inconvenience. If you have any questions or concerns, please contact the school office.
Hello EC Families, Wednesday, January 25th is a half day of school. Students will be dismissed at 12:30pm. Bus Riders will still be on their routes! Boys and Girls Club members will still be going to the club! ------- Hola familias de EC, El miércoles 25 de enero es medio día de clases. Los estudiantes saldrán a las 12:30 pm. ¡Los pasajeros de autobús seguirán en sus rutas! ¡Los miembros del Boys and Girls Club seguirán yendo al club!

East Chicago Lighthouse Bus #4 will not be in service tomorrow, Tuesday, January 17 and Wednesday, January 18. If you are able, please provide a ride to and from school Tuesday and Wednesday for your scholar. We are sorry for any inconvenience. If you have any questions or concerns, please contact your school office.
Good Afternoon EC, Join us today & tomorrow for a basketball game! Today @ 5pm Aspire Address: 4900 W 15th Ave, Gary, IN 46406 Tomorrow @ 4:30pm Charter School of the Dunes: 7300 Melton Rd, Gary, IN 46403 Let's cheer our scholars on! Go Lions! 🦁
Good Morning EC families, Monday, January 16th there will be no school in honor of Martin Luther King Jr.
Hello EC Families, We are excited for you to meet our new teachers! Thursday, January 12th 9am-3pm -Ms. Johnson 1st grade ELA -Ms. Shelton-James 3rd grade Math -Ms. Ramos 4th grade ELA Links to sign up for a conference has been sent out via ClassDojo. Please reach out to the teacher to sign up. We look forward to seeing you! --------- Hola familias de EC, ¡Estamos emocionados de que conozcas a nuestros nuevos maestros! Jueves 12 de enero 9am-3pm -Ms. Johnson de primer grado ELA -Ms. Shelton-James de 3er grado Matemáticas -Ms. Ramos de cuarto grado ELA Los enlaces para inscribirse en una conferencia se han enviado a través de ClassDojo. Comuníquese con el maestro para registrarse. ¡Esperamos verte!
Good Morning EC families, Hope you had a great weekend! *Reminders* -Wednesday, January 11th is a half day of school. -Monday, January 16th no school in honor of Martin Luther King Day -Wednesday, January 25th is a half day of school,